The 20th Guangzhou International Lighting Fair conduded smoothly on12th June. In the fair, each participating merchants have their own characteristics. Lighting industry is being reformed at present and bring a upsurge innovation, which is different from the past only focused on the illumination brightness, industry focus has gradually turned to intelligent lighting.On one side are the bayonet see red continuous price wars, the other side is sprout of intelligent lighting. What the writer want to say is under the cruel reality competition, KAPATA pursue strength and professional for reality and KAPATA will constantly innovate and improve.according to customer demand changes.
Exhibition:Trends of future lighting industry
In future, lighting is not only carrying the ray of light , can also with Wifi, GPS andothers into a net, is also the traffic entrance of intelligent home and smart city.
Because some internet giants are also active to layout the intelligent lighting, andmaybe we won't feel surprised that one day hearing the "marriage" relationship between lighting enterprise and internet giants.
KAPATA's food display lighting effect in Canton Fair
Canton Fair offers KAPATA a chance to exhibit food display lighting solution,with wonderful food display lighting solution spreads the food lighting concept of Fresh, Green,Health and Environmental protection.Let's take a look at the wonderful scenes:
The following picture is the pendant light for fresh foods display lighting.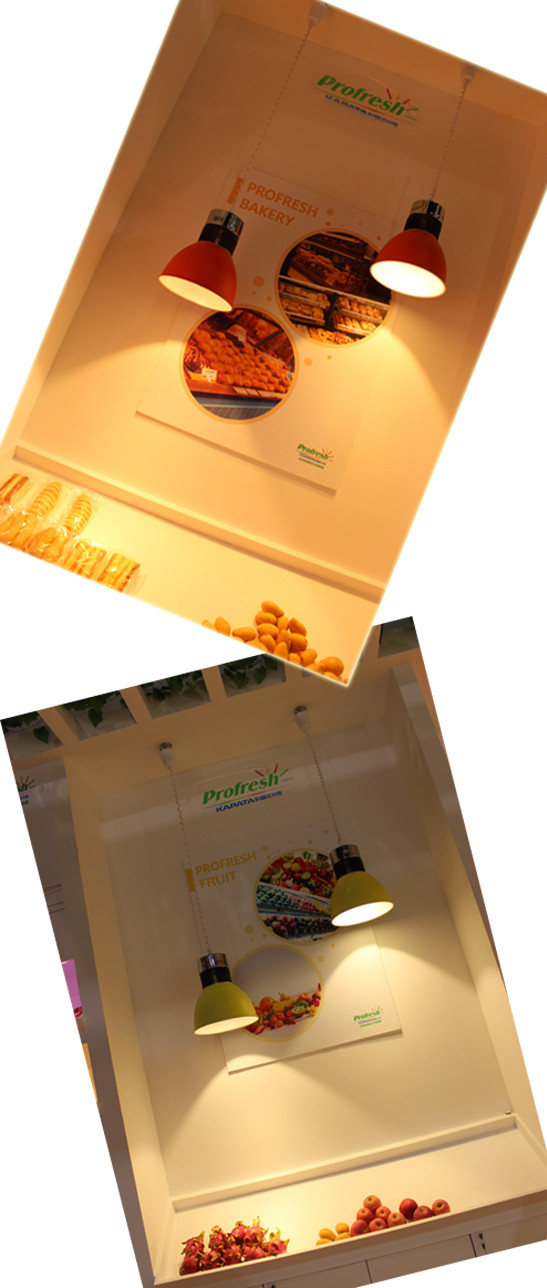 Profresh study the light,design the lighting solution according to the food display environment, devote to keeping the food fresh and healthy.Therefore,It's no doubt that many customers appraised and said the title of "professional provider of food lighting solutions" belongs to Kapata&Profresh.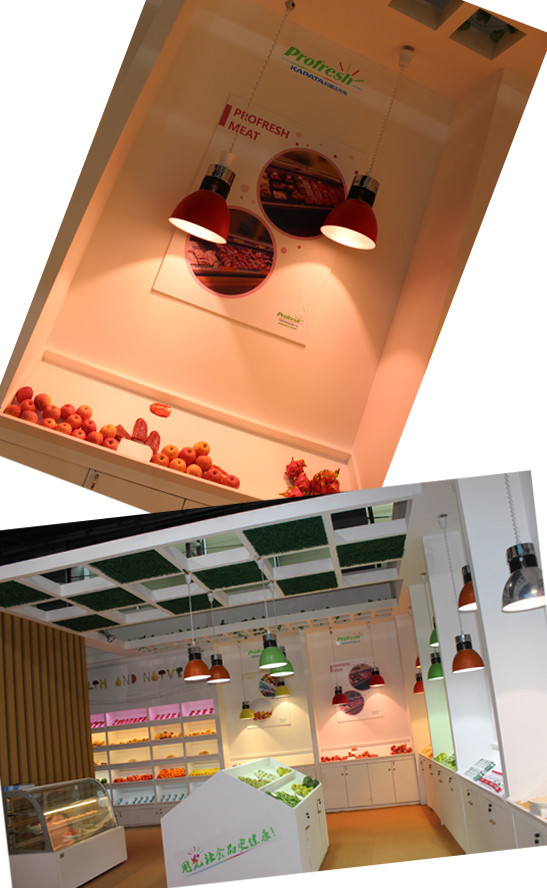 The light bar for food display lighting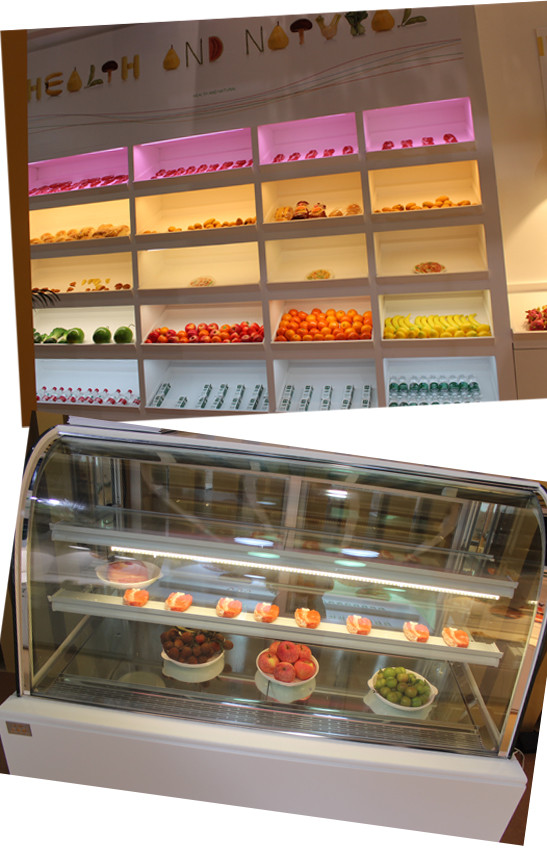 Above pictures: The light bar for food display lighting,including the display lighting effect on the shelf and refrigerator.

In the period of the Fair,many customers were attracted by the special food display lighting effect , then visited and negotiated with our salesman. Above is part of crowd and negotiated scenes in

the booth of KAPATA.
Profresh study the light,design the lighting solution according to the food display environment, devote to keeping the food fresh and healthy.Therefore,It's no doubt that many customers appraised and said the title of "professional provider of food lighting solutions" belongs to Kapata&Profresh.

KAPATA Marketing Dept

TEL:(0086)0755-23701053

E-mail: info@kptled.com

profresh:http://www.profreshled.com